Remembering Opening Day: A Life Is Saved
The opening day of the Petersen Family Wellness Center and Lewis Family Aquatic Complex was on August 20th, 2010. It was a memorable one for more reasons than it being inaugural day.
Joe Lauterbach, a former Harlan attorney, and his friends used to play noon basketball every day at Vet's Auditorium. When they heard word that the Wellness Center was opening, they changed up their routine to try out the new gymnasium. After finishing the game, Lauterbach decided to shoot a few extra hoops, but he has no recollection of what happened next.
Others around him remember the moment as if it were yesterday.
Clark McGrath, fellow recreational basketball player trained in EMS, walked down the hallway after playing with Lauterbach. He doesn't recall what exactly made him return to the gym, whether it was a strange sound or a feeling in the pit of his stomach, but he wanted to make sure everything was okay.
That's when he saw Lauterbach face down on the floor. McGrath started yelling for his basketball friends to grab a defibrillator and call 911. After hearing a loud thud, Sue Fowler entered the gym. It was her first day of work at the Wellness Center. Sue was a retired teacher, coach, and CPR instructor. She looked towards the direction of the noise, saw Lauterbach on the floor, and ran over right away.
As Joe was turning blue, McGrath checked his pulse but couldn't find one. He also heard a strange type of breathing coming from Joe. McGrath opened up his airway and stabilized his spine.
Fowler and McGrath, both trained in CPR, assessed Lauterbach. They were soon joined by a third person who also knew what to do.
Shawn McLaughlin, a nurse, came to the Wellness Center on opening day to get a price sheet. After hearing the commotion, she asked Sue if they needed additional help. Fowler responded with an affirming "yes".
McLaughlin began CPR. Fowler soon assisted with chest compressions until Medivac arrived. McGrath remembers watching as the medical team shocked Lauterbach with the defibrillator.
Thanks to the help of McGrath, Fowler, and McLaughlin, along with the fast response by the Medivac team, Lauterbach was kept stable and transferred to Myrtue Medical Center across the street. There, he was airlifted to Omaha for critical care. This quick response kept Lauterbach alive after suffering a heart attack that could have killed him quickly — a heart attack caused by a complete blockage of the left anterior descending artery (LAD).
Because the LAD carries oxygenated blood to the heart, a complete blockage is extremely dangerous. A cardiac event by an LAD is even referred to as a "widowmaker" because the chances of surviving are so low.
"The cardiologist told me that nine out of ten people die with this condition," Lauterbach said. "All the right people with the appropriate knowledge were in the right place at the right time — truly remarkable! I believe I survived because of the immediate response of CPR and God's power to orchestrate miracles every day. If those three people weren't there to help me, I'm not sure I'd be here today to enjoy my family and grandchildren."
CPR classes for the public are offered monthly at Myrtue Medical Center. Please visit www.myrtuemedical.org to find the schedule of dates, times and to learn how to save a life.
In the months after his collapse, Lauterbach went through Myrtue's cardiac rehab and returned to the Wellness Center frequently for exercise, including swimming laps at the Aquatic Complex and walking on the track. He even lost 45 lbs.
That was over 11 years ago. Now Lauterbach lives in Alabama near his children and grandchildren. Still, he remembers the Wellness Center fondly as the place where his life was saved and where he recovered. "The Wellness Center could not be a better place. The facility is so good for all ages. It is an asset to Shelby County," Lauterbach said.
Shawn McLaughlin and Sue Fowler: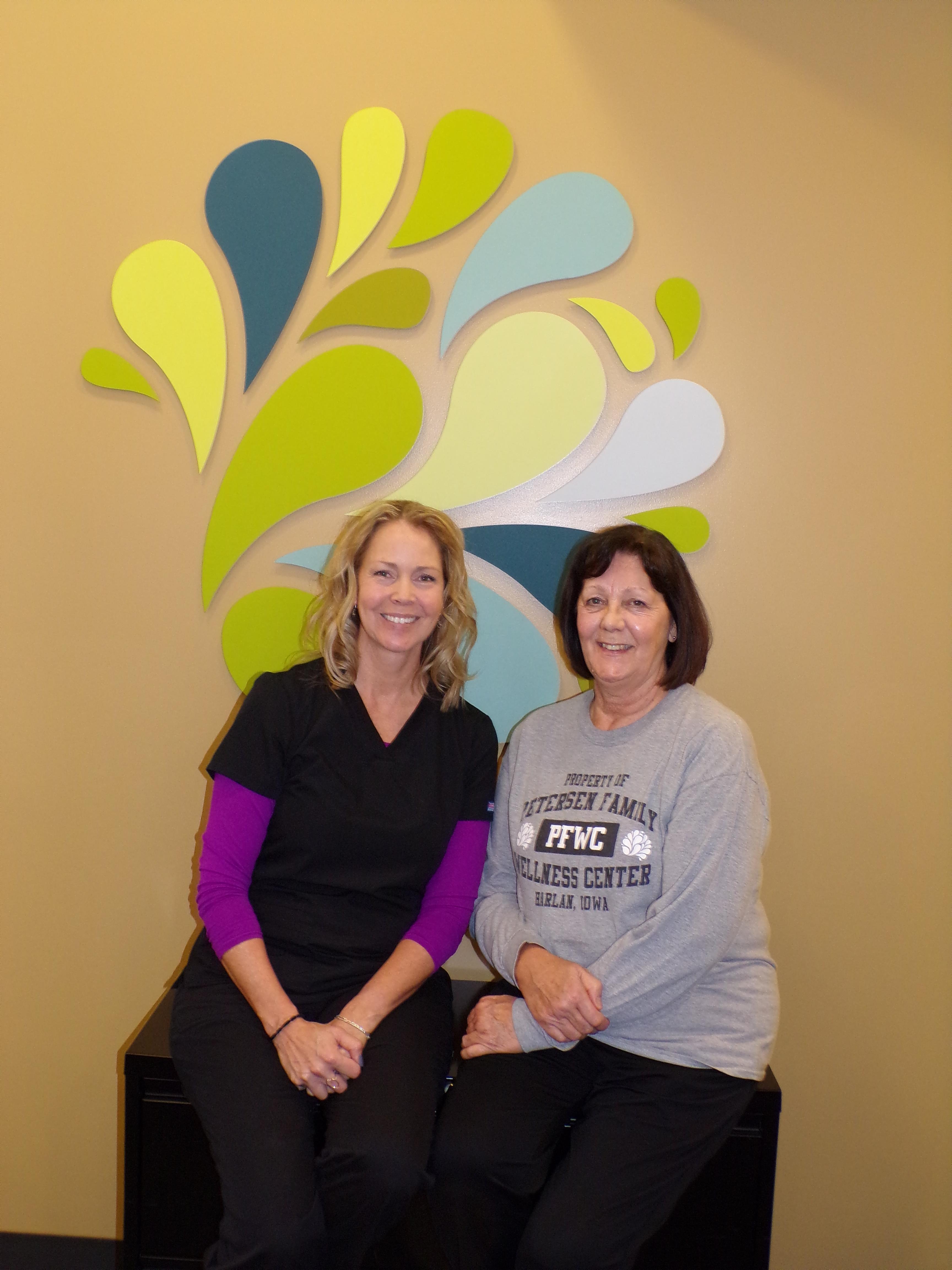 Clark McGrath: