Managing Childhood Screen Time
Parents are encouraged to use media thoughtfully, in a way that can enhance daily life. When media is used without regard, it can interfere with activities like face-to-face interaction, exercise, play, or sleep. Visit healthychildren.org to create family media plan.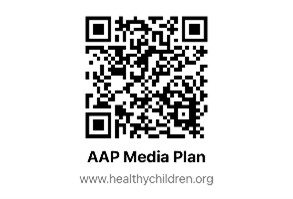 https://www.healthychildren.org/English/media/Pages/default.aspx
Research indicates that screens are not an effective teaching tool for babies and toddlers, and they could displace the kinds of face-to-face interactions that actually help young kids learn. Children learn better face to face with a person than from a screen.
In fact, the American Academy of Pediatrics (AAP) calls for no screen time at all for children until 18 to 24 months, except for video chatting, and says kids ages 2 to 5 should get an hour or less of screen time per day. The World Health Organization (WHO) similarly recommends no screens for kids under 2, and less than an hour a day for kids 2 to 5.