Event Details
The Parent Network
Categories:

Community Health + Support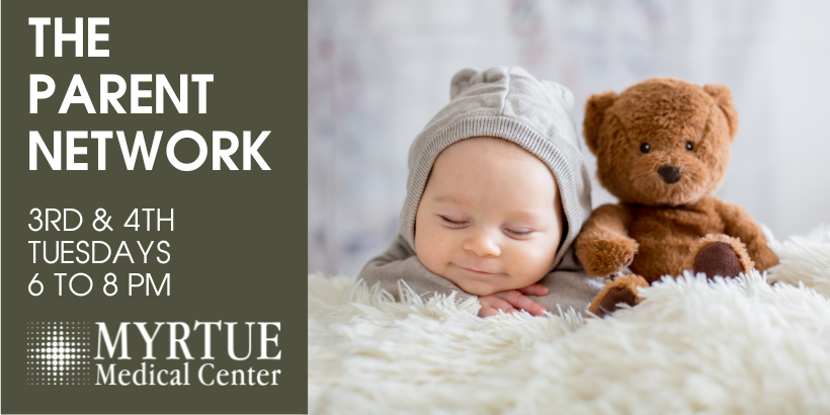 About This Event
Event Type:

Birthing Center + Maternity
Details:
Myrtue Medical's Birthing Center Presents - THE PARENT NETWORK - a support group for new and expecting parents.
During these sessions, expecting and new parents are able to broach the subjects no one talks about. Everyone is encouraged to talk about experiences and help gain new knowledge on those aspects of parenthood they might be struggling with. Some examples may be colic/fussy baby, transition from maternity leave to work, starting solid foods, the healing process during postpartum, and many more. At Myrtue, we believe in taking an active part in your family's well-being, and we are here to help you through this new life journey.
2nd & 4th Tuesdays of Every Month: MARCH 14 & 28 | APRIL 11 & 25 | MAY 9 & 23 | JUNE 13 & 27 | JULY 11 & 25 | AUG 8 & 22 | SEPT 12 & 26 | OCT 10 & 24 | Nov 14 & 28 | DEC 12
Parent Support Group sessions are held on the second and fourth Tuesdays of every month from 6 PM to 8 PM in the Myrtue Medical Birthing Center located on the third floor of the hospital. Park in the north lot at the Administration Entrance.
The first Tuesday session of every month will include a presentation from a guest speaker on a specific topic. Some examples of these topics are; newborn CPR, newborn chiropractics, postpartum depression and mental health services, women's health physical therapy, baby massages, Myrtue's Learning for Life program, and many more.
Additional information:
Light meal provided
Parents are welcome, and encouraged, to bring their little ones
RSVP to the sessions here
GUEST SPEAKERS:
March 14th: Amy Hoffmann, BS - Learning for Life + Baby Massages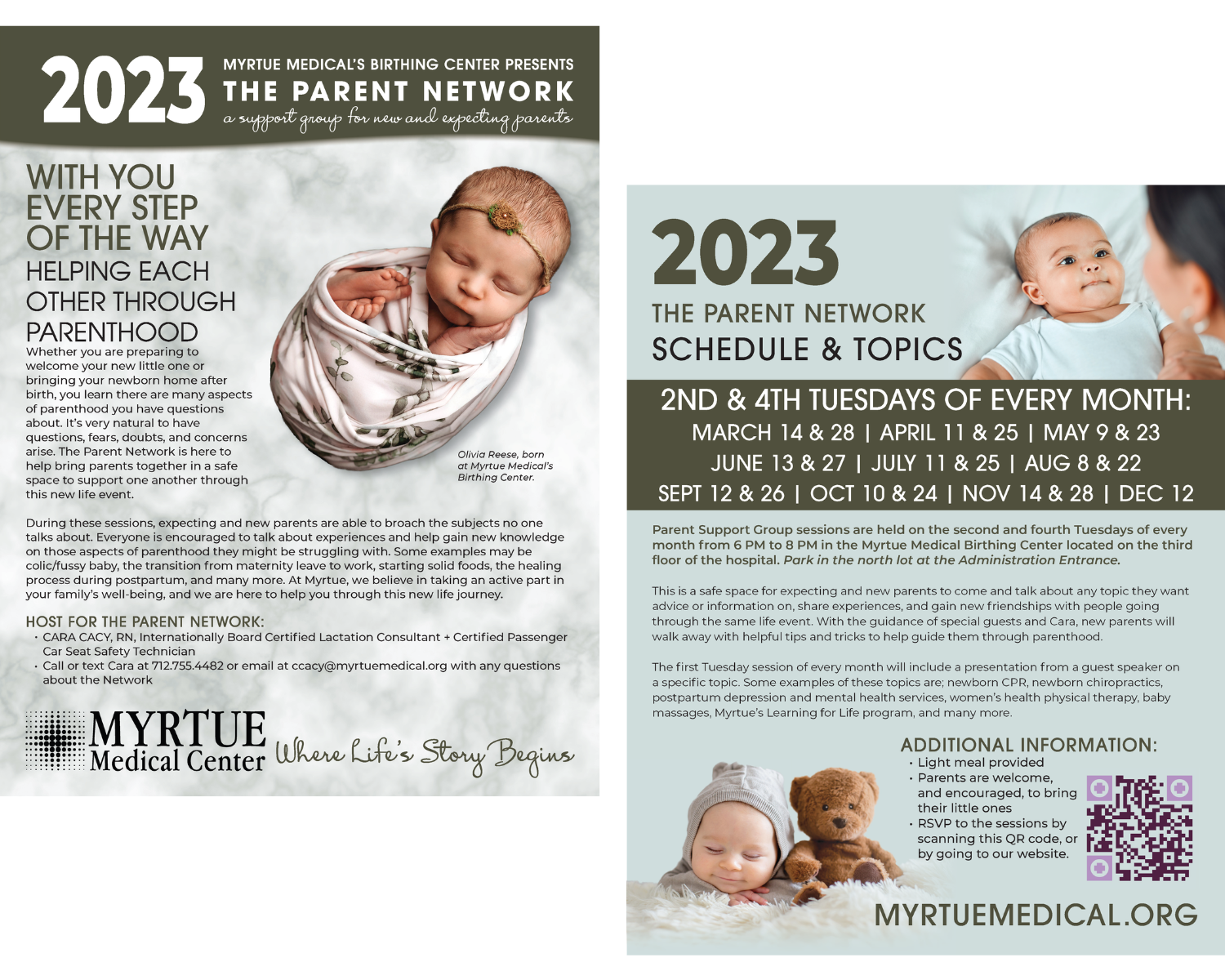 Registration
Price:

Free

Registration Instructions:

We are asking for RSVP's for right now so we have an idea on how much food to order.