Myrtue's Behavioral Health Continues to Grow Team
The importance of mental health continues to gain more prominence. Local and national efforts during Suicide Awareness and Prevention Month in September highlighted the work to increase understanding and reduce stigma of mental health struggles. However, as awareness grows, an additional challenge becomes more apparent: access to care. Mental health provider shortages can mean long wait times for individuals and families needing care across Iowa and the entire country. Myrtue Behavioral Health is excited to announce significant progress toward meeting local needs with the addition of three new providers to the team.
Paige Boldt, T-LMHC, and Andrea Terwilliger, T-LMHC, are coming on board as mental health therapists. Amanda Sumner, ARNP, DNP, PMHNP-BC, FNP joins the team as a nurse practitioner offering medication evaluation and management. This will significantly grow Myrtue Behavioral Health's capacity to provide high quality, evidence-based mental healthcare in the area.
"Myrtue Behavioral Health is committed to meeting the mental health needs of our community," said Lindsey Kinney, LMHC, Behavioral Health Director. "We have worked both to add service options, such as Starting Point Therapy Group, and to grow our team providers so our patients can get timely, excellent care."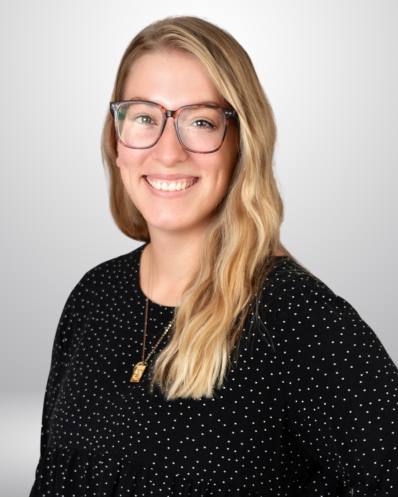 Paige Boldt is a temporarily licensed mental health counselor (T-LMHC). She works with varying ages but especially loves for working with elders. Paige received a double bachelor's degree in Psychology and Organizational Leadership as well as her master's degree in Clinical Mental Health Counseling from Buena Vista University. She started in the mental health field in August 2022. Boldt performed her internship for counseling predominately working with elders in the Omaha area. She noted that she loves staying active, specifically running, biking, swimming, and weight lifting. Boldt is originally from Harlan, and she and her husband Andrew now live on a small acreage in Missouri Valley with their four dogs.
"I am so excited to be coming back to my roots in Harlan and providing support to the community that helped shape me, " said Boldt. "The behavioral health team here is truly something special, and I am blessed to be able to be a part of it!"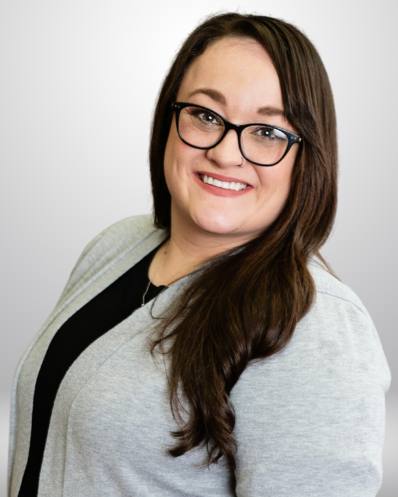 Andrea Terwilliger, also a T-LMHC, received her bacholor's degree in Psychology from Ashford University and her master's degree in Clinical Mental Health Counselling from Bellevue University. Terwilliger is a southwest Iowa and northwest Missouir native with experience in the mental health field starting in 2006. Before pursuing her therapy career, Terwilliger worked as a behavioral health interventionist (BHIS program) with children and families. During her graduate school internship, she trained as a Project Impact Parent Coach for parents with children on the Autism spectrum and related communication delays. Terwilliger has trained in a variety of therapy practices including Eye Movement Desensitization and Reprocessing (EMDR), Cognitive Behavioral Therapy (CBT), and Dialectical Behavioral Therapy (DBT). She shared that she spends time outside of work being involved as much as possible with her kids and their activities as well as enjoying time with her husband and family.
"I am so excited to be a part of such an amazing and supportive team here at Myrtue, and I look forward to growing and learning from some of the best in the field moving forward," said Terwilliger.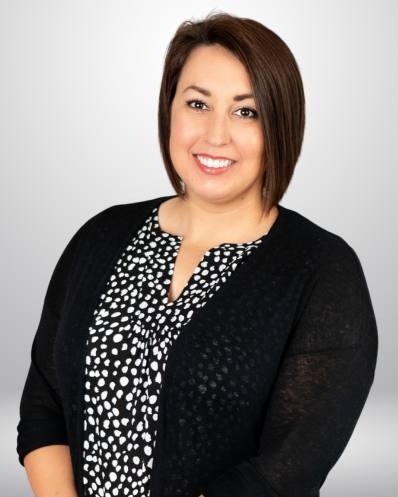 Amanda Sumner has joined the Behavioral Health team as a board certified psychiatric mental health nurse practitioner (PMHNP-BC) and has been in healthcare for over a decade. She started as an active duty Navy Nurse Corps Officer for seven years stationed in Rhode Island, Virginia, and Washington state working in medical and surgical nursing, labor and delivery, post-partum, and primary care. Sumner received her bachelor's degree in nursing from Johns Hopkins University. After her military service, she returned to school at the University of Washington where she received her Doctor of Nursing Practice and became a board certified family nurse practitioner. She worked in primary care until she decided to return to the University of Iowa to receive a post-graduate certificate in psychiatric mental health. During her post-graduate work, Sumner spent time as a student with Myrtue Behavioral Health, growing her clinical training. Sumner lives on an acreage in Mills County with her husband, two children, and a menagerie of pets!
"I was lucky enough to "try on" Myrtue for a year as a student. I was so impressed by the organization and the behavioral health team that I wanted to be a part of it! I feel like I lucked out getting to come on board," said Sumner.
Myrtue Behavioral Health is leading the way in addressing community mental health demands. Especially in rural areas, there often are not enough mental health professionals to meet the needs of the residents. Even before this growth to the team, Myrtue Behavioral Health had cut the population to provider ratio for Shelby County by more than half in the last five years. The entire team is excited to welcome Boldt, Terwilliger, and Sumner and to expand further the individuals and families who will get the support they need when they need it.
Myrtue Behavioral Health offers a wide spectrum of mental healthcare, including outpatient therapy, medication evaluation and management, substance abuse evaluation and treatment, and community based services. To learn more about services or to reach out for support, contact Myrtue Behavioral Health at 712.755.5056 or visit the Behavioral Health webpage.