Surviving a Stroke: Myrtue's Telestroke Technology
" BE FAST - CHANGES IN BALANCE, EYES/BLURRED VISION, FACE DROOPS, ARM WEAKNESS, SPEECH DIFFICULTY, AND TIME IS CRITICAL - IT MAY JUST SAVE YOUR LIFE ONE DAY."
Connie Kohles of Harlan was raking leaves in December of 2020 when the rake fell out of her right hand, and she realized there was a problem when she tried to grab it.
Connie couldn't pick it up.
Her arm felt weak and her hand wasn't working, so she decided to go inside the house. When Connie got to the garage, she tried to say something out loud, but none of her words made any sense. That's when Connie knew something was wrong, so she tried to call her daughter, Dena.
Connie reached Dena's voicemail and attempted to leave a message. Again, her speech was a jumble of random syllables. After hanging up the phone, she contemplated lying down and getting some rest. After all, she considered herself healthy and could still walk completely fine. Out of caution, Connie decided to go to the hospital anyway.
Since she was able to walk fine, she figured it would be alright to drive herself. Ironically, when Connie got inside the car, there was just one problem — the car wouldn't start. She had to find another way.
A Neighbor's Fast Thinking
Connie walked to the house down the street to a neighbor, a retired nurse. As soon as she saw Connie's drooping face and heard her slurred speech, she knew Connie was having a stroke and needed to get her to the hospital immediately.
"It shocked me when she said that," Connie said. "It scared me because I had no idea."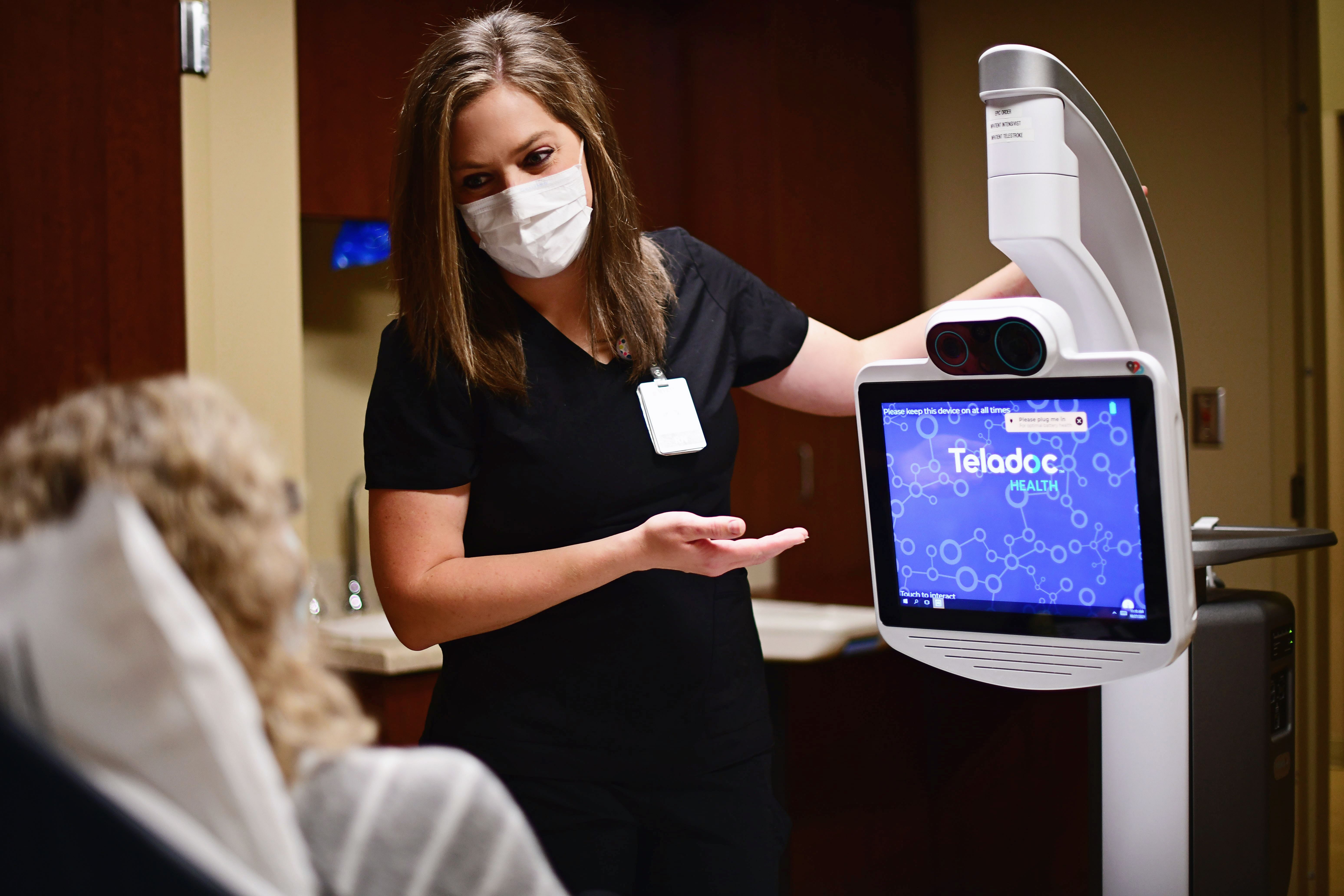 Upon Connie's arrival at Myrtue Medical Center's Emergency Room, the ER staff and Jill Ferry, PA-C, followed stroke guidelines. They immediately obtained a CT scan and notified the Nebraska Medicine stroke team. Using Telestroke, the neurologist was able to do a virtual examination to determine if Connie needed and qualified for a clot busting medication called tPA. Connie was given this time sensitive medication and was transferred for further care to the Nebraska Medicine Stroke Team.
"Together, the ER providers and Telestroke specialists make best practice decisions for patients," Ferry said. "Having a stroke team and neurologist available by Telestroke at Myrtue has been beneficial in our rural hospital to help patient families and medical providers."
Between Ferry's diligence and the exam via Telestroke, it was confirmed that Connie needed to go by ambulance to Nebraska Medicine. On the way, Connie prayed that she would get her speech back.
After a full day of tests and care by both Myrtue's ER nurses and the Nebraska Medicine team, Connie regained her normal speech the very next day.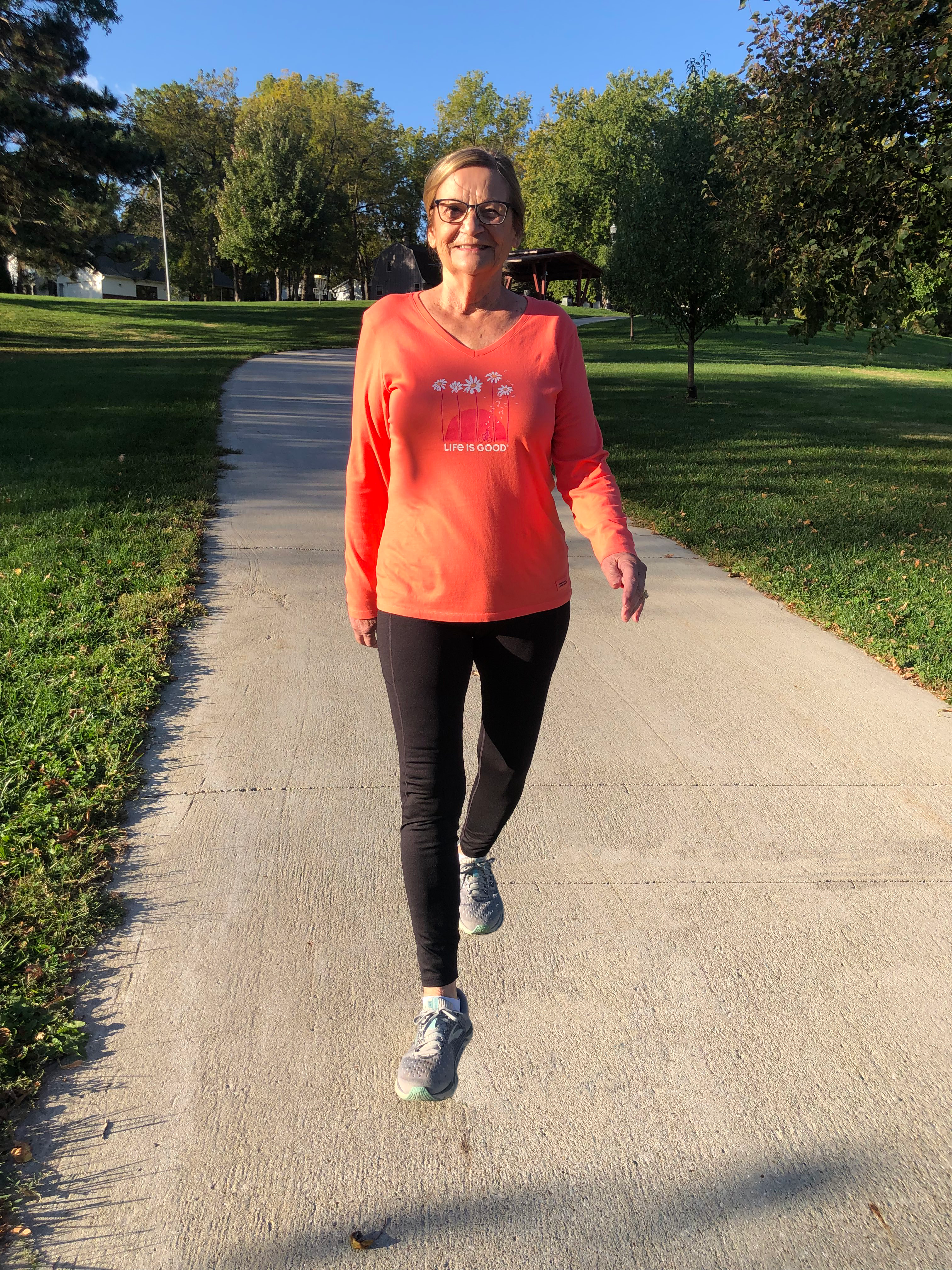 Her daughter, Dena, could hardly believe it when she came to visit her mother. Just one day earlier, Connie had left her a voicemail that was impossible to understand. Now she was speaking in full sentences.
"I was so impressed," Dena said. "I just thought, she's got this. Thank goodness she did the right thing and got help."
Having the Telestroke technology makes caring for a stroke patient immediate once they are in the hands of the Myrtue staff.
"Connie was fortunate to have a complete recovery from her stroke. Factors associated with her good outcome were the prompt recognition of stroke and the immediate care that she received at Myrtue Medical Center," said Dr. Gonzalez, Connie's neurologist at Nebraska Medicine. "Within minutes from arrival at Myrtue Medical Center, she had a CT head, CT angiogram, and was seen by a stroke specialist, using the Telestroke technology, that recommended treatment and expedited her transfer to a comprehensive stroke center for treatment."
Lower Your Stroke Risk
Most strokes are preventable. Most strokes are secondary to uncontrolled risk factors. "Please control your blood pressure, diabetes, cholesterol, stop smoking if you do, exercise, and watch your weight," explains Dr. Gonzalez. "If you develop stroke symptoms, please call 911 or go immediately to the ER. Stroke is treatable and patients who receive prompt treatment have higher chances to recover."
Connie's family and friends know her as the person who always sends cards. She picks them up by the dozen for birthdays, sympathy occasions, and even thinking-of-you notes. The ER staff at Myrtue was no exception. They received a card from Connie expressing her overwhelming gratitude for the care they provided and the reassuring words they gave her when she couldn't speak at all.
"It's good to be able to do everything I want to do," Connie said. "I feel very, very blessed."
BE FAST - CHANGES IN BALANCE, EYES/BLURRED VISION, FACE DROOPS, ARM WEAKNESS, SPEECH DIFFICULTY, AND TIME IS CRITICAL - IT MAY JUST SAVE YOUR LIFE ONE DAY.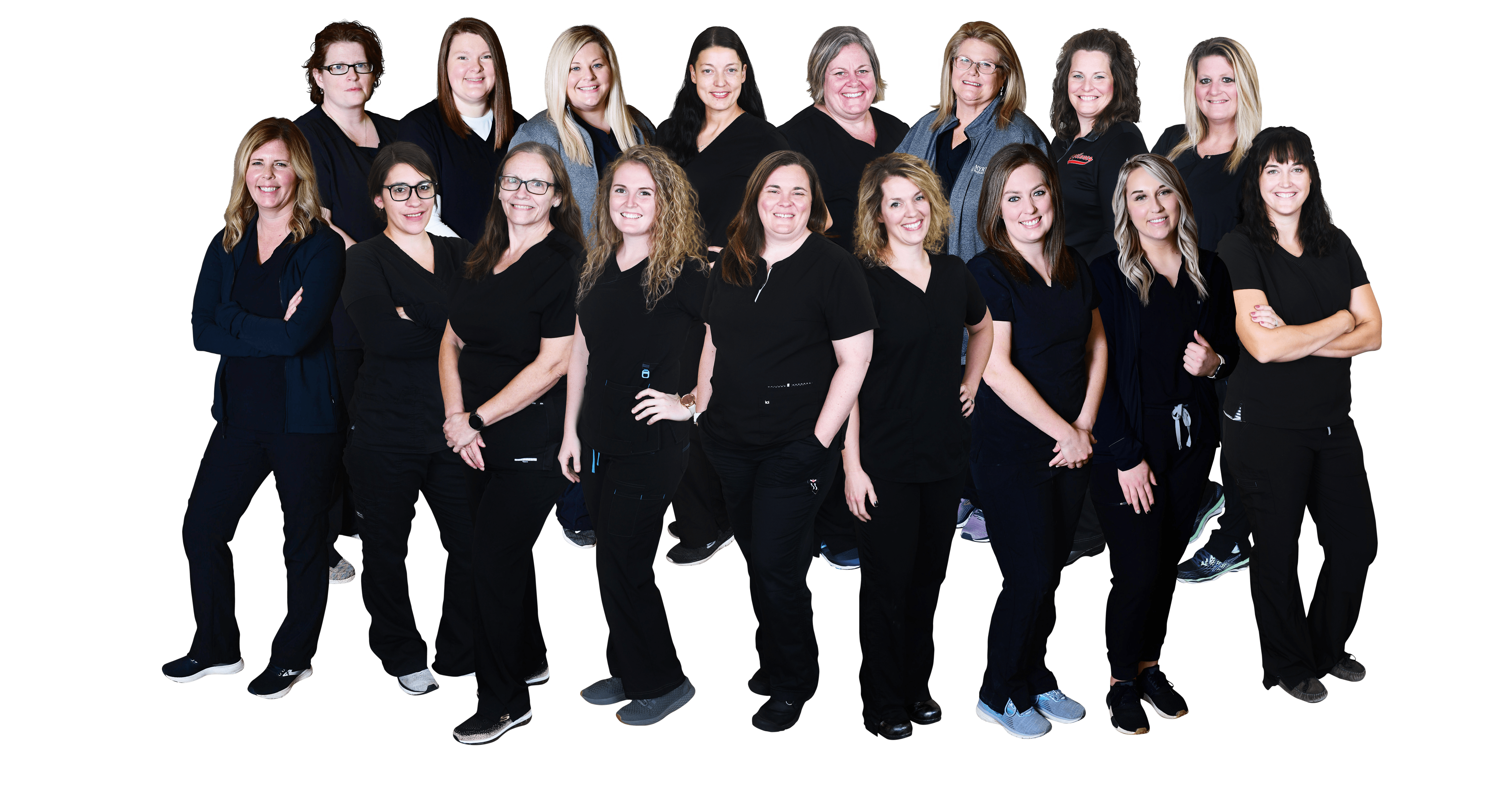 YOUR ER NURSING TEAM!