A Mother's Natural Journey
"The doctors and nurses supported our birth plan and fully believed that we could accomplish it," said Brooke Wilson when speaking about her experience at Myrtue's Birthing Center. "During our first pregnancy and delivery at a neighboring city hospital, we felt resistance and doubt from the doctors and nurses on my ability to have a natural birth. After evaluating our full experience at the city hospital, we decided to transition to our local Birthing Center in Harlan for our second child, and we are so glad that we did!"
While creating their second child's birth plan, Brooke knew she wanted to have a fully unmedicated, natural birth. Her provider, Dr. Kelly Anderson, OB/GYN, spoke with Brooke about this option at the beginning of her pregnancy journey and reassured her the Birthing Center will support any plans she decides to pursue while keeping in mind the safety of both mom and baby.
"I always try my best to respect a patient's autonomy when it comes to their delivery preferences," explained Dr. Kelly Anderson, OB/GYN. "Patients may want a completely natural birth experience, or they may want to feel as little pain as they possibly can. As long as mother and baby are both tolerating labor well, I am supportive of the experience that the patient chooses to have. Pregnancy and labor are unique for each patient, and we try to personalize that experience for each patient as much as possible."
Quinn and Brooke Wilson welcomed Vinton Lee into the world on August 20, 2021, with a completely unmedicated birth.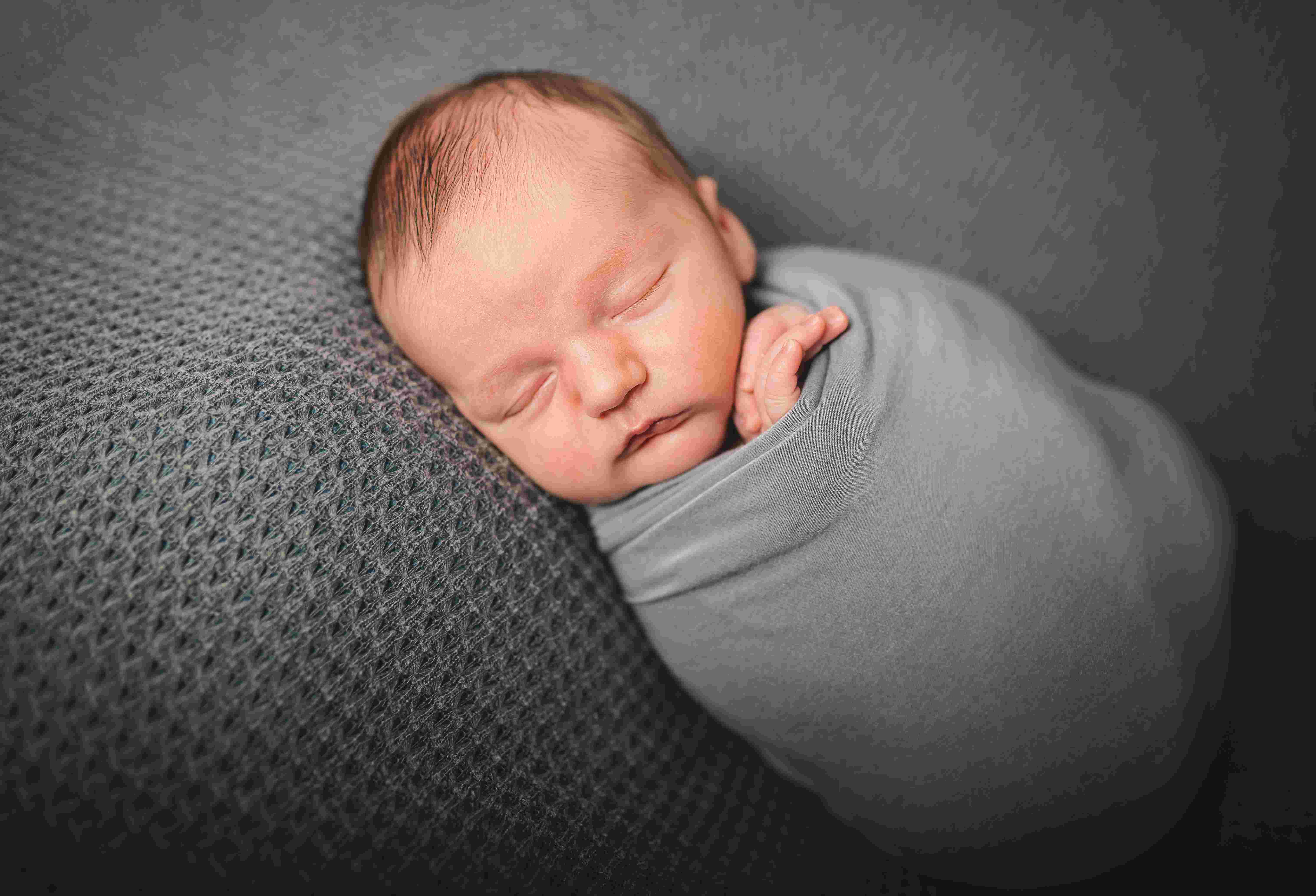 Vinton did not make labor for Brooke easy. The labor was stalled for some time because Vinton was sunnyside up, or face up. During this time, Brooke was nervous her natural birth plan would be discarded due to the safety of her and Vinton. Dr. Heileson, delivering doctor for Brooke because Dr. Anderson was on maternity leave, and the nurses helped Brooke never give up on her birth plan. They encouraged her to move around as much as possible and believed she could accomplish the natural birth she hoped for.
"Megan Gettys, my nurse, coached me through different body positions at one point during my labor," Brooke shared. "Not long after she instructed me through these, Vinton was born."
Brooke said how the combination of Dr. Heileson and the nursing staff's reassurance allowed for her to feel safe during the difficulty of her labor, and this made for such a positive birthing experience.
"At Myrtue Medical Birthing Center we partner with you to try to achieve the type of labor and delivery you want. Whether that is an epidural as soon as possible or unmedicated labor and delivery, our nurses work with you and advocate for you," said Birthing Center Director Michele Monson, BSN, RNC-OB. "Each labor is unique and sometimes things don't go as planned, so we are prepared for those situations as well. We have the comforts of home with the medical knowledge and equipment to intervene when necessary."
Brooke commented that the Birthing Center's whirlpool room was her saving grace. Because Vinton was sunnyside up, Brooke experienced a lot of lower back pain. The whirlpool helped relieve some of that pain along with the soothing music, aromatherapy, and dim lighting all helped her relax.
"I can't say how happy we are to have had such a positive and healing experience at Myrtue with our second child," Brooke said. "It made us feel much better about possibly growing our family in the future while knowing we had an amazing team of nurses and doctors right here in Harlan."