DAISY Award Spring 2021
Category: Recognitions and Awards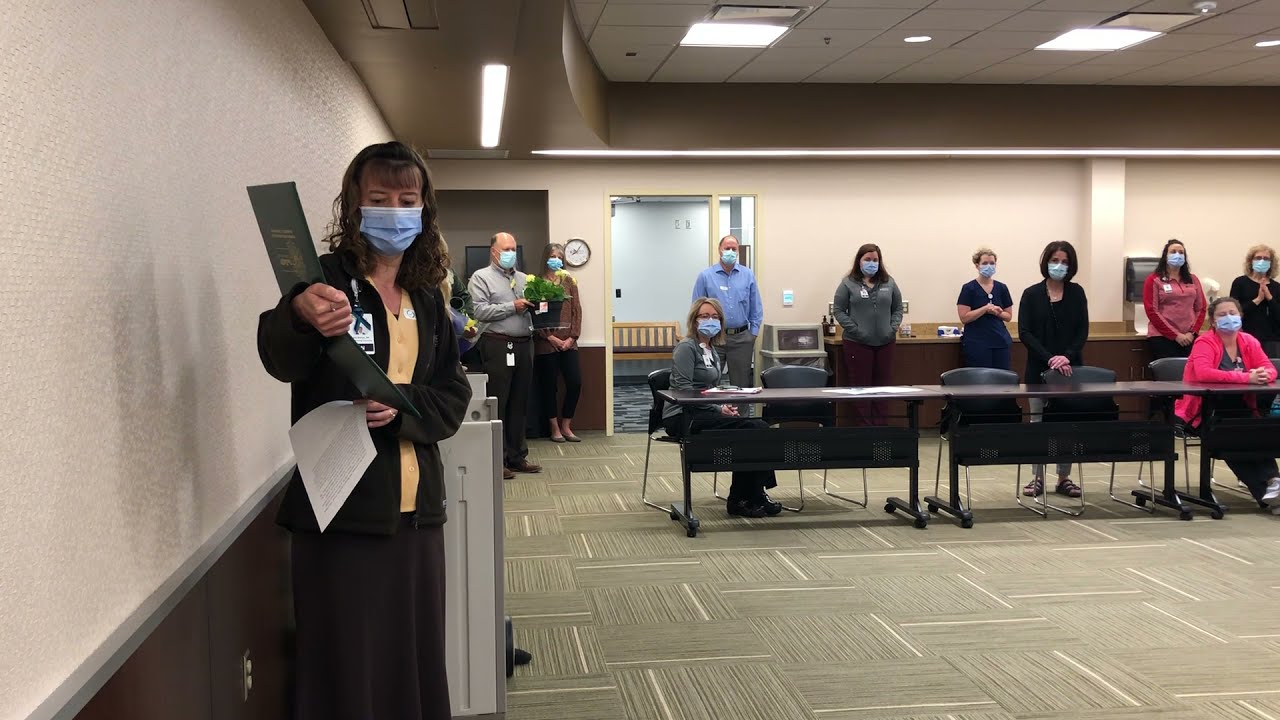 About this Video
Deb was nominated for the DAISY Award by the daughter of two current patients. The nomination read, Deb is always welcoming whenever the patients come in for their visits and this helps them feel like they are not just "another patient".
Deb Busing, RN | Spring 2021
Deb is Dr. Erlbacher's pod nurse in the Rural Health Clinic.
She also explains how Deb is always prepared by reviewing their records beforehand and has everything updated in the systems. Another reason the daughter thought Deb would be the perfect honoree was because of how helpful Deb was when the father started to see his primary care provider as his VA provider. The family wasn't familiar with this process and Deb helped them every step of the way. Lastly, the daughter states how Deb makes calls to the family, sometimes way past her normal working hours, to follow up on issues and visits. She continually goes above and beyond in so many ways and does so much more than what we even see. Congratulations Deb!
The DAISY Award is a prestigious recognition program celebrating the most passionate, caring and skillful nurses from around the world. Find more information here: https://bit.ly/2Te7LrQ.