DAISY Award Spring 2020
Category: Recognitions and Awards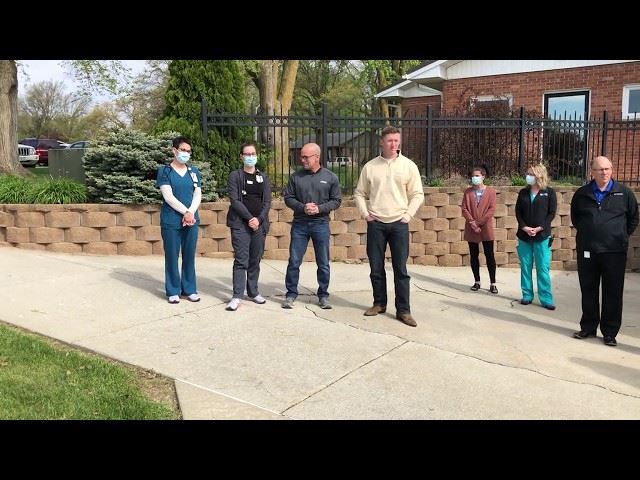 About this Video
Macie was nominated by a past patient who she took care of after a knee replacement in November of 2019.
Macie is a nurse in the Med/Surg Department.
The patient enjoyed how Macie immediately introduced herself after walking into the room and made them feel "at home" during their stay at the hospital. The patient had just moved to Harlan and didn't know many people within the community, and Macie had made them feel like they had been here their whole life. The patient also exclaimed how Macie went above and beyond during her shift and always made sure they were comfortable before leaving at the end of her shift. The patient enjoyed how Macie connected with them, asking about family, children and hobbies. The patient appreciated Macie very much. They have never had a nurse go out of their way to make their stay at a hospital that comfortable. Congratulations Macie!
The DAISY Award is a prestigious recognition program celebrating the most passionate, caring and skillful nurses from around the world. Find more information here: https://bit.ly/2Te7LrQ.