Myrtue Behavioral Health's New Group Service
Category: Behavioral Health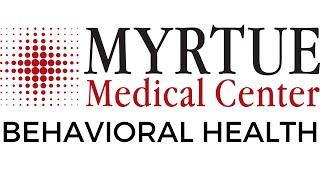 About this Video
This service is covered by most Employee Assistance Plans (EAP) and insurance.
Mondays 6 PM & Fridays 9 AM
1110 Morningview Dr. | Harlan, IA 51537
Arrive 30 minutes before group for registration
Topics rotate and walk-ins are welcome
Would you like to learn tips RIGHT NOW to create more balance and mental well-being in your life? Myrtue Behavioral Health's new group service is here to help you learn new techniques for handling stress and managing challenges such as anxiety and depression. These sessions focus on:
- Understanding stress and the body
- Taking small steps to build momentum
- Unhooking from difficult thoughts and feelings to act effectively
- Moving the body to reduce stress and improve mood
- Using the five senses to feel grounded and present
- Breathing strategies to feel more calm and in control
Call Behavioral Health at 712.755.5056 for more information!